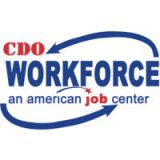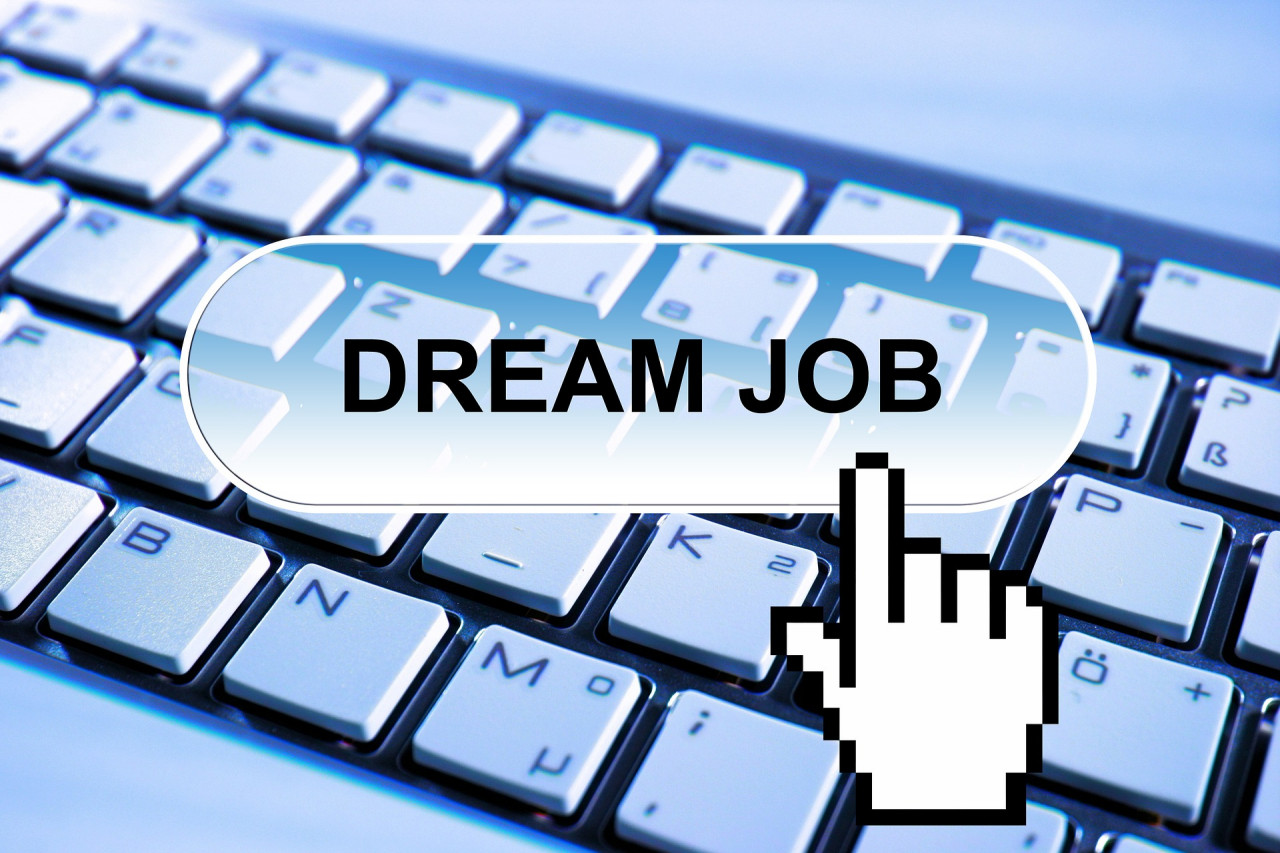 We add new job opportunities to this post every day...See who's looking to HIRE YOU today!
DF4006845- Chenango County- Outreach Worker (Norwich, NY)
• This is a full-time position at 37.5 hours per week, including full benefits and leave-time benefits
• The start salary is $20.04 per hour
• Possession of a Bachelor's Degree; OR (B) Current Registered Professional Nurse licensure in NYS and one year of full-time paid professional nursing experience;
• OR (C) Possession of an Associate's Degree and two years of full-time paid experience in social casework, social work in a community or social action program, teaching in an accredited school, or as a community services worker or case aid in a human services agency;
• OR (D) Graduation from high school or possession of a high school equivalency diploma and four years of full-time paid experience as in (C).
• At time of appointment candidate must have valid NYS Driver's License
________
DF4000878- Delhi Rehabilitation- Cook (Delhi, NY)
• 1 year dietary experience in a hospital, skilled nursing care facility, or other related medical facility preferred but not required with experience in the following areas: Must be able to cook a variety of foods in large quantities
• Must be able to read, write, speak, and understand the English language
• Must possess the ability to make independent decisions when circumstances warrant such action
• Must be knowledgeable of dietary practices and procedures
_______
NY1428485- Noah's World- Childcare Worker (Oneonta, NY)
• If you enjoy working to enrich and enhance the lives of young children then this may be a job for you!
• Looking for someone to join our team at our local Play Center
• Responsibilities will include maintaining a clean and safe environment at all times, handling transactions at the register, assisting with birthday parties, and assisting with drop off children's programs
How to Apply:
Email your resume to sheila@noahsworld.net or call for more information. 607-432-7529. Ask for Sheila or Arley
_______
 Delaware County and Vicinity Job Listings for Week of August 8th
 _______
DF3989723- General Electric- Welder 3 (Norwich, NY)
• 3-5 years' experience in a manufacturing environment
• Transferrable TIG welding experience
• Strong mechanical aptitude
• Experience in a self-directed team environment
• Lean manufacturing knowledge
_______
NY1428348- SportsField Specialties, Inc- Configuration Clerk (Delhi, NY)
• Salary DOE, great benefit package includes but not limited to: health, dental, vision, 401(k) with company match, life insurance, flexible spending and paid time off
• Proficient in Microsoft Office products.
• Proficient in PLM/ERP/MRP Systems & Configuration Control process.
• Solid organizational/prioritization skills including attention to detail.
• Ability to collaborate professionally at all levels of organization.
_______
NY1428473- Social Eats Project 607- Barista (Oneonta, NY)
• Our baristas will provide fantastic front of the house service making customers smile
• Detail-oriented, people-oriented and team oriented, you learn quickly, don't mind getting your hands dirty and can switch tasks effortlessly in a fast paced environment
• Offering both full and part time schedules with lots of shifts and flexible hours, a love of coffee, beer and wine will help
• We do not require prior food service or relevant experience, we are willing to train if you are excited and willing to learn
______
Morris Tent Rentals Is looking for Laborers
Job Description:
Hiring Immediately!! Morris Tent Rentals is in need of laborers to help put up & take down tents for next 2 months. Business will train. Work is 9 months per year with winters off. Must be punctual and be able to do heavy lifting.

26 Mill St.
Morris NY 13808
Hours per Week: 40
Duration: Full Time, Seasonal
Work Days: Monday thru Friday
Shift: First (Day)
Minimum Education Required: Less Than High School
To apply, call first 607-263-9916 and then apply in person at:
Morris Tent Rentals
_______
NY1411170- T-Squared Custom Millwork, Inc.- Truck Driver/Delivery (Oxford, NY)
• Helping to wrap, load and deliver finished products to job sites
• Driving to various locations to pick up materials for projects as required
• Also checking off items as being loaded and delivering in timely manner and in order as given, calling ahead to delivery sites as needed and occasionally helping out on the shop floor moving items and cleaning
• Must have a clean driver's license, able to follow directions, able to take on several responsibilities at once, and clean and neat appearance at all times
To apply, contact the employer in person, by telephone, or by email:
Tarbell, Tamara
127 Russell LN
Oxford, NY 13830
Phone: Tarbell, Tamara (607) 843-2442
Email: tamarat@t2millwork.com
_______
NY1428062- Alcohol And Drug Abuse Council Of Delaware County Inc- Executive Director (Delaware County, NY)
• Health Insurance, Dental Insurance, Vacation, Sick Leave, Holidays, Retirement/Pension
• Work experience/education in the prevention, intervention and or treatment of ATOD issues preferred
• Four Year Degree or higher preferred in human services, health education or related field
How to Apply:
Qualified individuals interested in applying have until the close of business August 26th to submit a resume and letter of intent by email to mrosenthal@stny.twcbc.com or by mail to ADAC of Delaware County, Inc. 116 Main Street Delhi, NY 13753.
If you have questions please call 607-746-8300 and ask for Mary Rosenthal
_______
NY1427992- Brooks' Bottling Co. LLC- Human Resource Manager (Oneonta, NY)
• $50,000.00 Yearly
• Health Insurance, Dental Insurance, Vacation, Sick Leave, Holidays, Retirement/Pension
• Minimum 2-years' experience in a Human Resource role
• Expert-level knowledge of the most current labor laws in NYS
• Experience in manufacturing or the food industry is a huge plus
How to Apply:
To apply, contact the employer by email:
Email: amy_mckinney@brooksbbq.com
 _______
DF3945492 - Spectrum- Field Technician - $20/hr. Starting Pay (Norwich, NY)
• Join our Nationally Recognized Apprenticeship Certification Program*
• Job Perks: Receive a company vehicle, tools, professional uniform, and personal protective equipment to do your best and stay safe
• Experience working in customer service, construction, electrical, technical or related field
• Problem solver with a technical aptitude.
• Customer service enthusiast and safe driver. Sound like you? Then working as a Field Technician at Spectrum may be right for you.
_______
DF3945509 - SUNY Delhi- Office Assistant I, Student Mail Center (Delhi, NY)
• SUNY Delhi seeks an engaging, creative, and dependable Office Assistant I to work in the fast paced department of Student Mail Center.
• The Office Assistant I serves as the office receptionist performing an array of duties that support our students
• The successful candidate must be reachable for appointment on a present, permanent Civil Service eligible list for an Office Assistant I; or Previously held the Office Assistant I title; or Be eligible for transfer to the Office Assistant I title
• Now accepting provisional hires for Office Assistant 1. Provisional employee must compete in a civil service examination and be reachable when an eligible list is established.
• There are no minimum qualifications for Office Assistant 1.
_______
NY1428081 Brooks Bar-B-Q - All Purpose Associate (Oneonta, NY)
• Since 1951, Brooks' has offered a terrific learning environment and a chance for advancement in your chosen career.
• WE OFFER: Competitive wages Exciting work environment Ongoing training
• If you're a hard worker who can handle a fast-paced environment with a team of industry-leading professionals, apply today!
_______
DF3872664- Sherwin-Williams- Store Manager (Norwich, NY)
• Must be at least 18 years of age
• Must have a valid driver's license
• High school diploma or comparable certification
• Must be able to retrieve material from shelves and floor stacks and lift and carry up to 50 lbs
• Must be able to operate material handling equipment
_______
DF3884599- SUNY Delhi- Custodian (Delhi, NY)
• Depending on schedule, open the building in the morning at specified time and secure all areas of the building at night
• Clean and maintain areas such as, but not limited to, kitchens, dining areas, rest rooms, grease traps, hallways, etc.
• Clean floors, walls, ceilings, windows, rugs and related kitchen and office equipment
• Assist other employees in the performance of their jobs as directed by supervisor of Unit Manager
• $14.24/hour Part-time shifts available, Work 32 weeks per year when SUNY Delhi is in session and additional time as needed over breaks
_______
NY1427985- Heritage at the Plains at Parish Homestead- Assistant Wellness Director (Oneonta, NY)
• Health Insurance, Dental Insurance, Vacation, Retirement/Pension
• Assist with staffing, training, and performance reviews of employees
• Supervise medication management and care of residents. Document and maintain resident records
• Must be a Licensed Practical Nurse in good standing and experienced in an assisted living or long-term setting preferred
________
 Delaware County Area Jobs August 2nd
________
Delaware County Area Jobs August 1st
 _______
NY1427534- NYS OPWDD- Direct Support Assistant (Norwich, NY)
• Various Locations in Chenango, Delaware, and Otsego Counties
• Part-Time or Full-Time opportunities in all counties
• The starting salary for DSAs is currently $42,419 per year and DSAs are eligible for annual salary increases as they advance to the current Job Rate of $46,103
• New York State also provides employees with a comprehensive benefits package, including health insurance, retirement plan and generous leave benefits
_______
DF3911932- Robinson Terrace Rehabilitation and Nursing Center- ENTRY LEVEL Resident Assistant (Full & Part Time) (Stamford, NY)
• Weekly Pay
• Health Insurance
• Professional Growth & Stability
• Innovative Training Programs and much more
_______
NY1427536- Cwynar, Farrow & Locke CPAs, PLLC- Office Manager (Norwich, NY)
• $15.00 - $28.00 Hourly
• Vacation, Sick Leave, Holidays, Retirement/Pension
• In this role, you will wear many hats. You will work on workflows, project management, some human resources and executive assistant functions including scheduling, IT problem solving, engagement support, client on-boarding, and serving as the "go-to" person for all office needs
How to apply:
To apply, contact the employer by email:
Email: staff@cwynar.com
_______
DF3863209- Saputo Dairy Foods USA, LLC- Finance Clerk (Delhi, NY)
• 2 Year Accounting or Finance degree preferred or 5 years general accounting experience
• Knowledge of accounts payable and/or general accounting procedures- ERP, SAP experience preferred
• Development opportunities that enhance you career fulfillment
• Meaningful compensation & benefits that help you care for your family
• Opportunities to contribute to your community and enhance the lives of others through Saputo products
_______
DF3897200- Community Bank Systems Inc.- Teller (Oneonta, NY)
• High School Diploma or GED, Basic math and computer skills
• Documentation skills with attention to detail
• Professional and friendly interpersonal and communication skills
• Must be able to consistently demonstrate the Company's core values: a strong work ethic, integrity, respect for others, responsibility, transparency and humility