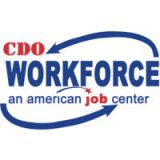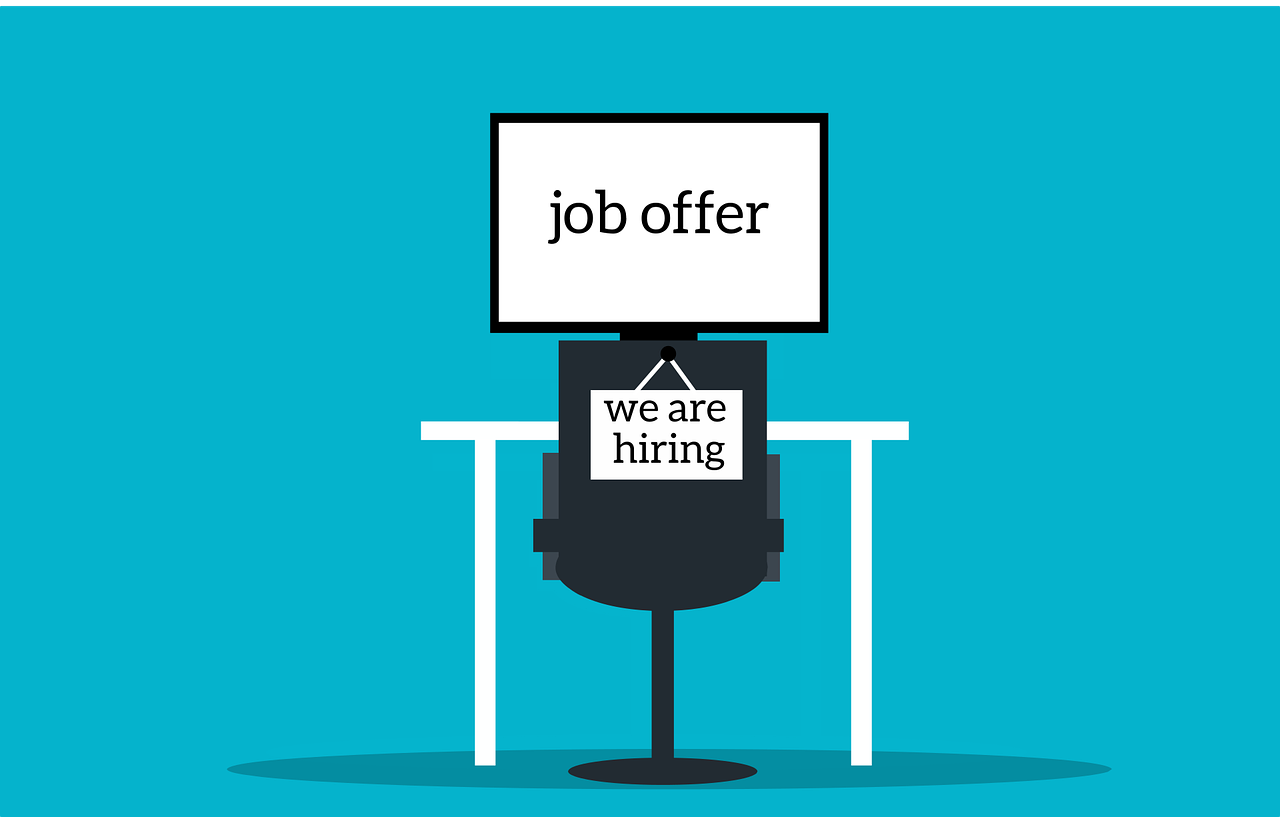 We update this page frequently. Stop by often!
NY1461112- Electron Coil- Production Group Leader (Norwich, NY)
• Health Insurance, Dental Insurance, Vacation, Sick Leave, Holidays
• Good communication
• Attention to detail
• Ability to work in a team environment
• Computer skills
• How to Apply:
To apply, contact the employer in person, by mail, by telephone, by fax, or by email:
Beltz, Julee
141 Barr Road, PO Box 71
Norwich, NY 13815
Phone: Beltz, Julee (607) 336-7414 ext. 112
Fax: Beltz, Julee (607) 334-9076
Email: beltz.julee@electroncoil.com
_______
NY1461104- Proline Telecommunications Construction- Construction Lineman (Margaretville, NY)
• $26.00 - $34.00 Hourly
• Health Insurance, Vacation, Sick Leave, Holidays, Retirement/Pension
• Experienced with all aspects of new telecommunication installation / construction (copper, coaxial, fiber) for aerial and underground facilities
• Experienced with communications network maintenance including repairs, preventative maintenance, tree trimming, tree removal, pole transfers, pole removals, wreck-out, etc.)
• Experienced with emergency restoration related to cable cuts, storm damages, contractor damages, etc.
• Experienced and knowledgeable with all vehicles and equipment in use
How to Apply:
To apply, contact the employer by email:
Email: accounting@prolinetel.net
_______
NY1459803- Yak's Youth Center- Maintenance/Janitor (Oneonta, NY)
• Keep the building, classrooms and playground clean, safe and orderly
• Vacuum daily
• Mop daily
• Dust as needed
• Cleaning windows as needed
• Clean restrooms as needed and daily
_______
DF5906347- Golden Artist Colors- Manuf Equipment Technician (New Berlin, NY)
• 2-year Degree in Mechanical or Electrical Technology preferred
• Coursework in a related specialized field with experience will be considered
• Valid Driver's License required.
• Experience Desired: 1-3 years
• Type experience: Independent mechanical or electrical repair in a manufacturing environment with experience in running a preventative maintenance program and participating on capital project teams
_______
DF5905780- Barnes & Noble Education- Supervisor- Cafe (Part-time) (Delhi, NY)
• 2+ years' experience in a retail setting preferred
• Candidates must be a minimum of 18 years of age to be considered for employment
• High school diploma/GED preferred
• Outstanding customer service skills to match customers to products that meet their needs
• Basic reading, writing and accounting skills required
_______
DF5904615- Springbrook- Employment Specialist (Oneonta, NY)
• Associate's Degree (Bachelor's degree preferred) with least 1 (one) year experience working with persons with disabilities and or an equivalent combination of training and experience
• Knowledge of OPWDD regulations, policies and procedures preferred
• Duties require professional verbal and written communication skills
• Proficiency in or knowledge of using a variety of computer software and e-mail applications, especially Microsoft Excel, Outlook and Word; have the aptitude to learn other computer software as necessary
• Must be able to lift 50 lbs. independently and assist in lifting weights exceeding 50 lbs
• Meet the requirements to drive Springbrook vehicles as required
 _______
Delaware County Civil Service Opportunities March 27th
_______
DF5713852- Henkels & McCoy- Telecom Aerial Lineman (Bainbridge, NY)
• Must be able to climb pole to cable height using pole climber gaffs
• Current valid driver's license (preferably a CDL) with a clean driving record is required
• 2+ years of experience as a lineman and have the knowledge to detect power space violations and safety issues
• Must be able to lift, reach, dig and carry heavy objects; with frequent lifting up to 50 pounds and infrequent lifting of up to 100 pounds
• This position requires significant time doing manual labor functions, walking on uneven ground, working in tight spaces and in general, being overall physically demanding. Must be able to perform heavy physical work and perform duties in a safe and efficient manner
• Work up to 6 days per week in an all -weather environment and be willing to travel as required
_______
NY1459709- Beaver Mountain Log Homes Inc.- Architectural Designer/Drafter (Deposit, NY)
• Salary based on experience, bonus opportunities, full benefits with 401K and potential for profit sharing
• Exceptional medical benefits with generous employee paid contribution
• Generous paid holiday and vacation plan
• Create custom home designs
• Have a level of AutoCAD knowledge to draw efficiently
• Understand and use basic drafting conventions
_______
NY1459588- Topps By Dave and Adam's- Retail Customer Service (Cooperstown, NY)
• $14.50 - $15.50 Hourly
• The position would entail greeting customers, assisting them through the checkout process and ensure that everyone who visits the shop (especially kids) have a positive experience
• During down time, employees will keep merchandise stocked and the store clean
_______
DF5896561- The Raymond Corporation- Project Manager - Supply Chain (Greene, NY)
• Salaries ranging from $68000 - $91000 / year
• Relocation - This position may qualify for relocation
• We recognize the value of a comprehensive benefits program for our employees and work tirelessly to make sure our package meets the needs of our employees and their families. Eligible employees can elect and participate in a variety of benefits including: Medical and Rx Plan options, Dental and Vision Plan options, 10 paid vacation days, Vacation on day 1, Employee Assistance Program (EAP), Flexible Spending Accounts (FSA) for medical and dependent care
_______
DF5897257- SUNY Delhi- Mental Health Counselor (Delhi, NY)
• Licensed in New York State, Previous position in college/university counseling setting
• Prior experience providing individual mental health treatment
• Experience electronic medical records, Experience giving presentations, and leading group discussions
• Experience providing training and education to students, faculty and staff
• Salary: $42,500-45,000. (Commensurate with experience and credentials)
• College Year (10 month obligation), This position offers full New York State UUP (FT) benefits
_______
NY1459569- Otsego County- Working Supervisor (Sign Shop) (Cooperstown, NY)
• Graduation from high school or possession of a high school equivalency diploma and either:
• Graduation from a regionally accredited or New York State registered college with an Associate's Degree or higher in an applied science field such as automotive technology, mechanical engineering, computer science, or mathematics; OR
• Two (2) years of experience in the assembly, installation, or maintenance of traffic signs or sign making using computer software; OR
• One (1) year years of experience the assembly, installation, or maintenance of traffic signs or sign making using computer software, and one (1) year in road or highway construction and maintenance activities
• Possession of a valid New York State CDL Class A or B license. And acceptable driving record is required at the time of appointment, and maintenance of such license is required throughout employment in this position
• $41,910.00 - $47,864.00 Yearly
 _______
DF5884804- Lowe's- Full Time - Receiver/Stocker - Overnight (Norwich, NY)
• Minimum Qualifications: Ability to read, write, and perform basic arithmetic (addition, subtraction)
• Preferred Qualifications: 3 months of experience operating forklift/power equipment such as lifts, order pickers, and similar equipment
• 6 months of experience in a warehouse performing inventory handling and stocking
• We offer all regular full- and part-time associates access to benefits that help them stay healthy - physically, mentally and financially
_______
NY1459272- K Tooling- Quality Control (Sidney, NY)
• Basic reading, writing, and some advanced arithmetic and trigonometry skills required
• This is normally acquired through a high school diploma or equivalent
• $20.00 - $30.00 per hour
• Perform "first-piece" inspection, fill in QC side of form. Provide "in-process" inspection support to the shop floor
• Keep all tools in calibration, include detailed calibration log records as required by ISO:9000 / AS9100
• Communicate with work staff on QC requirements for work performed
_______
NY1459066- NYS Office of General Services- Facility Operations Assistant 1 (Oneonta, NY)
• Current Rate of Pay $15.88/hr Health Benefits, Medical, Dental, Vision NYS Retirement System
• Workweek Mon-Fri, 6 AM To 2 PM
• Clean buildings, facilities, (including) restrooms and restock supplies
• Perform routine maintenance and repair of buildings, facilities, and surrounding grounds using the appropriate tools and equipment
_______
NY1459153- T-Squared Custom Millwork, Inc.- Truck Driver/Delivery (Oxford, NY)
• Must have a clean driver's license, able to follow directions, able to take on several responsibilities at once, and clean and neat appearance at all times
• Helping to wrap, load and deliver finished products to job sites
• Driving to various locations to pick up materials for projects as required
• Taking responsibility of delivery vehicles as in keeping them clean, gassed up and ready to go for next loads
_______
DF5884018- Mallinckrodt Pharmaceuticals- Inventory Control Specialist (Hobart, NY)
• High School diploma or GED. Experience:1-3 years inventory management experience
• General knowledge of maintenance parts and tools
• Experience using inventory control systems or other data based computer system Mallinckrodt is a global specialty pharmaceutical business that develops, manufactures, markets and distributes specialty pharmaceutical products
_______
NY1459021- New Asbury Gardens- Landscape Associate (Oneonta, NY)
• Fair Wages
• Health Insurance
• Vacation Time
• Holiday Pay
• Bonuses
• Individual Retirement Accounts (IRAs)
 _______
DF5851993- Community Bank Systems Inc.- Branch Manager (Norwich, NY)
• Compensation commensurate with experience plus potential for annual merit increase
• In addition to your competitive salary, you will be rewarded benefits including: 11 paid holidays, paid vacation, Medical, Vision & Dental insurance, 401K with generous match, Pension, Tuition Reimbursement, Banking discounts and the list goes on
• Associate's Degree in Finance or Business or equivalent training preferred
• Specialized banking education, experience and training
• Valid driver license
• Proficient reading, writing, grammar and mathematics skills
• Excellent interpersonal relation and communication skills
• Evidence of positive and effective leadership qualities
_______
NY1456469- Gear Jammerz LLC.- Mechanic (Hamden, NY)
• The mechanic must be able to do routine vehicle maintenance, including oil change, brakes, tires, and changing parts.
• Requirements: NYS Driver's license, Basic automotive knowledge Time Management Social skills Able to work as a team
• Shift, Salary, Benefits: This position is a full time, regular position, working Monday-Friday from 8a:30am-5pm. Salary is $15-$22 per hour
• Benefits include health insurance, vacation, sick leave, Holidays and 401k/Retirement
_______
NY1458859- Family Resource Network- Family Peer Advocate (Oneonta, NY)
• THE FAMILY RESOURCE NETWORK IS CURRENTLY OFFERING A $3000.00 SIGN-ON BONUS FOR FULLTIME FAMILY PEER ADVOCATES. THE BONUS WILL BE PAID OUT AT 6 MONTHS ($1500.00) AND 12 MONTHS ($1500.00) AFTER HIRE DATE
• Family Peer Advocates have 'lived-experience' as the parent (biological, foster, adoptive) or primary caregiver of a child/youth with a social, emotional, behavioral, mental health or developmental disability
• They receive training to develop skills and strategies to empower other families
• They foster effective parent-professional partnerships and promote the practice of family-driven and youth-guided approaches
• Lived experience is extremely valuable when working with families in need of resources, support and advocacy
 _______
CSEA Job Opportunities March 16th
_______
 Delaware County and Vicinity Job Listings for Week of March 13th
 ________
DF5826295- United Health Services- Patient Experience Associate (Norwich, NY)
• Under supervision, performs secretarial duties, utilizing knowledge of medical terminology and hospital, clinical, or laboratory procedures
• Education/Experience: Minimum Required: High School Diploma or equivalent
• Preferred: Two years' experience in medical environment with working knowledge of insurance applicable to outpatient medical care
• Proficient computer skills, knowledge of Medical Terminology, experience with scheduling
_______
DF5832808- Amphenol- Training Specialist (Sidney, NY)
• Developing training for our employees
• Training oversight of Apprenticeship Programs
• Sourcing and selecting third party training when training cannot be taught internally
• Developing and documenting all certification testing and training to meet requirements
• Scheduling training for small and large groups
_______
NY1458764- RSS- C&Y Managing Director (Oneonta, NY)
• Health Insurance, Dental Insurance, Vacation, Sick Leave, Holidays, Retirement/Pension
• The Managing Director is responsible for the oversight of RSS' Children & Youth Programs throughout the Agency; supervising these program's managers and staff
• Responsibilities include administrative duties (Human Resources, fiscal, program development, risk management and quality standards) in the region; ensures all contract performance standards and service delivery requirements are effectively met; sets overall division priorities, plans and implements strategies with the management team; sets short and long-range division-wide goals and objectives; ensures compliance with organizational and regulatory standards; assures high clinical standards across all programs; develops and maintains relationships with regulatory and other system wide entities; serves on county/statewide/regional committees as needed
 _______
DF5826781- Chobani- Production Manager (New Berlin, NY)
• $85,600.00 - $128,400.00, plus bonus
• Bachelor's degree from an accredited university, preferably in engineering or business administration 5-7 years progressive leadership in a manufacturing environment Food/dairy processing experience preferred Demonstrated Lean Manufacturing and Continuous Improvement skills Project management experience Strong business and financial acumen
• Excellent interpersonal skills and collaborative management style
• Effective leadership skills to create a shared vision, energize others, challenge and engage team members to drive positive change
• Excellent communication skills, both verbal and written Competency with Microsoft Office applications and ERP systems
_______
NY1456379- Delaware Pipe Fitting & Welding, LLC- Laborer/Welder (Hamden, NY)
• $15.00 - $28.00 Hourly
• Health Insurance, Vacation, Sick Leave, Holidays, Retirement/Pension
• Assist current welder with labor tasks, able to read tape measure, cut steal and pipe
• Willing to become part of a team
• Can work independently when needed
_______
NY1458610- Destination Oneonta- Events Manager (Oneonta, NY)
• $18.00 - $20.00 Hourly
• This position requires extensive knowledge and experience with event planning
• You will plan, implement, maintain and be present at all specified events, representing Destination Oneonta
• You will table, take photos, go live, curate content, blog and any other necessary duties at said events
 _______
DF5819363- Sidney Federal Credit Union- Member Service Representative (Bainbridge, NY)
• Salary range: $17.22, $21.53, $25.84
• We are proud to offers a generous 401K package, competitive benefits, medical, dental, vision. Life insurance is provided for all staff, paid federal holidays and PTO,NYS Sick time
• Tuition assistance and opportunity for growth through career pathing
• We offer you the training and tools to be both happy and successful in your position
• This is a great opportunity for the right candidate to work in a Member-Centric organization that is committed to cultivating employee career growth as well as providing exceptional customer service to our membership
_______
DF5814416- The Delaware National Bank of Delhi- Loan Servicing Clerk (Delhi, NY)
• Retirement plan with employer matching contributions Insurance coverage, including medical, dental, vision, life, and disability Generous paid time off and sick time, plus paid holidays
• Applicant must pass a background check and a credit check
• Job duties: Perform various mortgage servicing tasks, such as boarding mortgages onto the core and maintaining borrowers' information Scan and file mortgage-related documents Monitor escrow; process tax and insurance payments Prepare and review various documents and reports
• Job Requirements Familiarity with mortgage-related documents and escrow 1-2 years' experience in a professional office setting
_______
DF5808341- The Arc Otsego- Production Supervisor (Oneonta, NY)
• High School diploma, G.E.D. from an accredited institution, or equivalent work experience
• Experience in a manufacturing setting preferred. Past work experience serving adults with developmental disabilities is desirable
• Responsible for the production, quality, and productivity in your assigned production area
• Communicate with the warehouse and operations manager regarding inventory levels of raw materials, rejects and finished goods
• Train and coach employees and trainees on each production task, focusing on efficiency, safety, and quality specifications for jobs in your area.
• Responsible for line balancing your area by making sure people have enough materials and equipment to engage in work
• Maintain accurate production & wage records each day
 _______
DF5803053- Greater Opportunities, Inc.- Food Service Aide (Bainbridge, NY)
• Must be a high school or GED graduate
• Works as part of the center team to support staff in the classroom
• Facilitates with food service in the school
• It is expected that the Food Service staff will attend the National Food Safety Certification Program and maintain certification while employed
_______
DF5787323- Amphenol- 2023 Summer Internships (Sidney, NY)
• The diverse internship program features positions in multiple fields available to several different majors and degree programs.
• Enrolled in a 4-year accredited university as a Freshman, Sophomore, or Junior within a relevant degree program for the internship in which they are applying.
• All Summer Internships pay $18/hour, the hours are Monday through Friday, 8 am – 5 pm (EST).
• Environmental, Health and Safety Internship - Materials compliance, environmental remediation, chemical replacement, cost reductions; safety and training program development.
• Filter Design Engineering Internship – Create CAD designs for concepts, draft engineering change notifications, and prepare test samples
• Information Technology Internship – Helpdesk support, programming, Windows & AS400
• Marketing Communications Internship – Assist with creating different types of content for marketing purposes, graphic design, printing, and video production
• Quality Engineering Internship – Perform machine capability studies for compliance, assist with dispositions, rework, and investigation into manufacturing defects
• Planning Internship – Assist with improving and standardizing basic reporting and manual data entry completed daily by the planners, assist with implementation of a new cycle-time metric
• Test Lab Internship – Assist with current QPL (Qualified Products List) and qualification testing, as well as other testing needs
_______
NY1456256- Otsego County- Special Asst to Commissioner of Social Services (Cooperstown, NY)
• $95,497.00 Yearly
• Health Insurance, Dental Insurance, Vacation, Sick Leave, Holidays, Retirement/Pension
• Graduation from a regionally accredited or New York State registered college or university with a Bachelor's Degree and either:
• Four (4) years of satisfactory full time paid experience in a health, education, or social agency, two (2) years of which must have been in a satisfactory administrative or supervisory capacity; OR 2
• Four (4) years of responsible full time paid experience in an administrative or management position where there is responsibility for planning, directing, and coordinating the work of a substantial staff working in several units or performing several separate functions
_______
Delaware County Area Job Opportunities - March 10th
_______
NY1456032- Catskill Recreation Center- Executive Director (Arkville, NY)
• $60,000.00 - $70,000.00 Yearly
• Competitive rate commensurate with experience
• Benefits include Full Medical (not including dental). Paid Vacation. Fitness membership for the immediate family
_______
NY1456080- Family Planning of South Central NY- LPN (Oneonta, NY)
• Health Insurance, Vacation, Holidays
• Current license to practice as a licensed practical nurse in NYS
• Experience in Ob Gyn nursing desirable
• A positive demeanor with the ability to be tactful, sensitive and empathetic to all patients
• Commitment to the mission of Family Planning
• Must have a contact phone number and reliable transportation
_______ 
 Delaware County CSEA Job Opportunities - March 9th
 _______
NY1456209- Southern Tier Pet Nutrition- Packaging Line Associate (Sherburne, NY)
• Health Insurance, Vacation, Holidays, Retirement/Pension, Clothing/Uniform Allowance
• Job Summary: To Meet the Packaging Line Associate and Support Production Planner
• Follow safety procedures and instructions to keep the packaging line moving smoothly in accordance with all Food Safety, GMP and SOP Guidelines
_______
NY1454899- Don's Diesel Service & Repair- Mechanic (Davenport, NY)
• Person should be knowledgeable of heavy truck and equipment repair and maintenance
• Person must have own tools, able to lift at least 50 lbs.
• Pay range from $18 to $25 per hour
• Competitive pay depending upon experience and/or education
• Full time Monday through Friday 8am to 430pm, Weekends off, Paid vacation, Free uniforms
_______
NY1456229- Astrocom Electronics, Inc.- Production Assembler (Colliersville, NY)
• We are a manufacturing company that takes great pride in our friendly work environment and employees
• We are a flexible employer and willing to accommodate
• We offer a 401(k) Plan, Health and Dental benefits, Paid holidays, Vacation and Sick time and Profit-Sharing opportunities
_______
NY1456006- Lambrecht Auction, Inc.- Laborer (Bainbridge, NY)
• Health Insurance, Dental Insurance, Vacation, Sick Leave, Holidays
• $15.00 - $18.00 Hourly
• All candidates undergo a trial period of no more than one week before being considered for a full-time hire
• Our team is currently a 4-person to a 6-person team
• Its primary role is to break down items from manufacturers into Auction packs
_______

NY1455998- Bloomville Disposal Service- Route Driver (Bloomville, NY)
• $20.00 Hourly
• Health Insurance, Dental Insurance, Vacation, Sick Leave, Holidays, Retirement/Pension
• Looking for CDL drivers for our refuse routes as well as roll-off deliveries/pick-ups
• Drivers maintain accurate pick-up/drop-off paperwork
• We have refuse routes in portions of Delaware and Schoharie Counties where drivers are responsible for residential and commercial refuse/recycling
• Roll-off dumpsters are delivered and picked up in portions of Delaware, Schoharie and Otsego Counties
_______

DF5763528- Catholic Charities of the Diocese of Albany- Site Manager (Oneonta, NY)
• Minimum Salary: $21.00 per hour Maximum Salary: $23.00 per hour
• Bachelor's Degree in Human Services, 3-5 Years of staff supervision or site management experience, Ability to manage conflict resolution
• Benefits: Health/Dental/Vision/Life Insurance+ Retirement planning options, Employee Assistance Program, Generous Time Off
• As an eligible employee, you will accrue up to 23 days off in your first year, based on your standard work day, Employee Discounts movie tickets, hotels, flights, amusement parks, etc.
_______
Family Planning of South Central NY is looking for an LPN in Oneonta
Job Description: LPN HEALTH CENTER NURSE Oneonta-Family Planning of South Central New York is looking for a LPN Heath Center Nurse that will assist the Clinicians in the delivery of health care and provide nursing care and counseling for health center patients following established standards and practices. The Health Center Nurse has overall responsibility for the session at which she or he is working and provides continuing care for patients by participating in referrals and follow ups. Current license to practice as a licensed practical nurse in NYS. Experience in Ob Gyn nursing desirable. A positive demeanor with the ability to be tactful, sensitive and empathetic to all patients. Commitment to the mission of Family Planning. Must have a contact phone number and reliable transportation. Physically able to perform the essential functions of this job. Reasonable accommodations may be made to enable individuals with disabilities to perform the essential functions.
Benefits: Health Insurance, Vacation, Holidays
Duration: Full Time, Regular
Work Days: Monday thru Friday
Minimum Education Required: Vocational Degree
To Apply: Please fill out an application and send along with resumes and cover letters to debra.marcus@fpscny.org and apply on the website: https://fpscny.org/get-involved/workwithus/
_______
NY1454970- Cross Country Mfg. Inc.- Welder- (Greene, NY)
• Non Certified Mig welding. Welds steel trailer frames. Pay dependent on experience
• Health Insurance, Vacation, Sick Leave, Holidays, Retirement/Pension
• Mig Welding experience
• Read a tape measure
_______
DF5708996- Scott Machine Corp. & E-Badge- Customer Service & Sales (business-to-business) (Walton, NY)
• For applicants with a manufacturing background who are serious about a career change, we can help you to develop sales skills
• A Flexible Schedule for An Interesting Job: Customize your flex-time scheduling; partial work-from-home; full-time and part-time We operate during weekday business hours, 8:30am-5:00pm and we're closed on most holidays and all weekends
• Our full-time jobs are 40 hours/week and our part-time positions are about 20 hours/week
• For staff who have inconsistent obligations at home, we can discuss a schedule that's compatible with school hours, or consider changing the length of the work-days during the week, etc.
• Let's consider tailoring a schedule that matches your unique preferences
• Benefits & Wages: We'll review wages, benefits, paid vacation and holidays, etc., based on your personal requirements and career talents
_______
DF5793114- Corning Incorporated- Admin Assistant/Data Steward (Oneonta, NY)
• Our monetary peer-to-peer recognition program is tied to our and celebrates you and your colleagues' contributions
• Health and well-being benefits include medical, dental, vision, paid parental leave, mental health/substance, fitness, and disease management programs
• Financial benefits include a 401(k) savings plan with company matching contributions and a 100% company-paid pension benefit that grows steadily throughout your career
• Companywide bonus and attractive short- and long-term compensation programs are available based on your role and responsibilities
• Professional development programs help you grow and achieve your career goals
_______
DF5772025- Golden Artist Colors- Filling Technician 1st shift (New Berlin, NY)
• First shift works 5:00 AM to 3:30 PM, Monday through Thursday.
• Requirements: High School Diploma Attention to detail, quality focus
• Ability to follow verbal and written instructions
• Flexible to changing workloads/Work overtime when needed
• Team Player - assisting wherever needed in the department
• Good attendance record
_______
NY1454527- K Tooling- Quality Assurance Manager (Sidney, NY)
• Quality Assurance Manager Implementing methods to inspect, test and evaluate products and production equipment
• Ensuring that products adhere to quality standards
• Preparing reports by collecting, analyzing and summarizing data Working according to deadlines for the delivery of products
• Training and managing production line staff in production practices and quality assessment of goods
______
NY1454338- Oneonta Plains Cemetery Association, Inc.- Groundskeeper (Oneonta, NY)
• Work hours are 7:00 AM to 3:30 PM. Some weeks may include assisting with a burial on Saturdays
• Two other employees will work with new hire as a team
• Pay dependent on experience
• Anticipated start is be mid-April
_______
Delaware County C.S.E.A. Job Opportunities - March 2nd
_______
DF5761907- ACHIEVE- Administrative Assistant (Norwich, NY)
• In addition to a competitive wage, ACHIEVE is pleased to provide a full benefit package to full-time employees hired to work 30 or more hours per week
• Medical: choice of 3 plans - Generous Employer Contribution, Dental: choice of 2 plans, Vision: choice of 2 plans, 401-K Retirement Plan
• Cellular Telephone Discounts, Generous Paid Time Off (PTO), Paid Holidays – 11, Paid Bereavement Leave and Jury Duty, Tuition Assistance Program
_______
NY1454474- Titan Drilling Corp.- Plumbing/Heating Technician (Arkville, NY)
• Competitive pay, health insurance, paid holidays, paid sick time and vacation, 401K and pension plan. Free uniforms. $10,000 sign-on bonus paid over a 4 year period
• Looking for experienced Plumbers and or heating technicians for startup of new plumbing/heating division of Titan Drilling Corporation
• Install/repair plumbing fixtures, heating systems, complete plumbing systems in new and old homes. Possible management position for the right person
_______
NY1454575- Birnie Bus Service- Bus Driver/Driver Trainee (Richfield Springs, NY)
• Part time work during the school year of September through June with sign up for extra runs or summer work
• $1,500 sign-on bonus for CDL A or B with Passenger & School Bus Endorsement, $250 sign-on for Driver Trainee
• Part-time with 20-25 hours per week with opportunities for extra hours
• Get paid while training, Paid Snow Days
• Teladoc service 100% covered by Company (virtual healthcare - can treat, diagnose most non-emergency conditions, prescribe medication)
• Other Benefits: 401k with company match, medical insurance per ACA criteria, voluntary benefits include dental, vision, life insurance and more
• Flexible Work Schedule
_______
NY1454552- Family Enrichment Network- Special Education Clerk (Norwich, NY)
• Works with Special Education Director to be sure all work is completed in a timely manner, all paperwork for students is filed, and all deadlines are met..
• Assist Evaluation team in the timely completion of evaluations
• Politely responds to the needs of school districts, parents and staff in a timely manner
• Maintains computer databases for Special Education
________
NY1454628- The Roxbury Motel- Housekeeper (Roxbury, NY)
• All aspects of hotel room housekeeping including cleaning, prepping, inspecting, laundry and inventory
________
DF5753002- Community Bank Systems Inc.- Facilities Specialist (Oneonta, NY)
• Compensation: Commensurate with experience plus potential for annual merit increase
• 11 paid holidays, paid vacation, Medical, Vision & Dental insurance, 401K with generous match, Pension, Tuition Reimbursement, Banking discounts and the list goes on
• Valid driver's license, Ability to lift 50 lbs., No fear of heights
• Must have the flexibility to travel and adjust daily work schedules as needed
• Minimum 1 year in facilities maintenance or construction preferred but not required, including the ability to perform routine repairs to heating, air conditioning, lighting, and electrical and plumbing systems. Experience with multiple facilities preferred
VIEW MORE JOB OPPORTUNITIES HERE